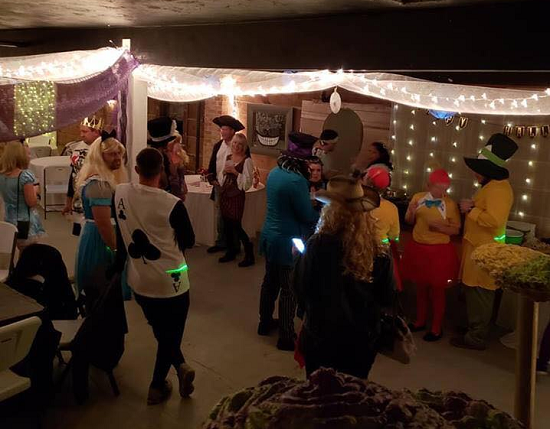 Make your event an experience to remember by scheduling it with Four Way Bar & Restaurant in Suamico. Gather with family and friends in the Upstairs Live It Up Pub & Hall, a private space upstairs with a full bar, game room, and seating for 80 guests. The Upstairs Live It Up Pub & Hall is a versatile banquet hall, party room, and event venue where special memories are made.
Attentive to Your Needs
Tell us about your event, and we'll create a customized plan just for you. We'll go out of our way to make sure you and your guests feel welcomed and comfortable. Our staff will take the worry out of event planning, so you can enjoy yourself and spend time with your guests.
Food & Drink
Our kitchen staff and wait staff are ready to prepare and serve whatever you select from our diverse banquet menu. Whether you choose tasty hors d'oeuvres, a taco bar buffet, chicken and tips – or bring your own food – we're here to accommodate you and your guests. By providing a full bar and private bartender, the Upstairs Live It Up Pub & Hall is an inviting place to socialize. Guests can enjoy a glass of wine, beer, or cocktail and a free game of pool or Jenga in the Upstairs Live It Up Pub & Hall 's Game Room.
Banquet Room
The historic Upstairs Live It Up Pub & Hall features rough-sawed wood of the 1880s for a rustic appeal, yet it's a modernized banquet hall with a sound system and video screens. Get the look you want by decorating the Upstairs Live It Up Pub & Hall yourself, or ask us to help with the décor. We will be happy to lend a hand.
Versatile Event Venue
Celebrate the exciting milestones in life:
Birthday Parties
Anniversary Parties
Family Reunions
Funeral Luncheons
Gather as a family for:
Bridal Showers
Baby Showers
Retirement Parties
Bachelor or Bachelorette parties
Cocktail Hour & Wedding Receptions
Top off a fun season with:
Bowling Banquets
Pool League Banquets
Dart League Banquets
Fantasy Football League Banquets
Host your club or corporate event:
Christmas Parties
Informational Seminars
Business Meetings
Club Meetings
Download Our Pricing Sheet
For information or to reserve the Upstairs Live It Up Pub & Hall, call Jamie at (920) 362-1722 or email fourwaybar1@yahoo.com.